Professional Building Services is proud to provide the 30,000+ community of Wakefield Massachusetts with their wide range of exterior remodeling services. If your home is warn down and is in need a revamp, our team is here to assist you with any project you may need. We specialize specifically in all decking, siding, roofing, windows and door projects. Whether you live downtown and near Lake Quannapowitt or near the southern part of town we can help you transform your home! Contact us today for more information regarding our services to learn how we can help you!
Decking  |  Siding  |  Roofing  |  Remodeling 
Deck Builders In Wakefield, MA
Are you thinking that you might need a new deck? If so, you have reached the right company! Professional Building Services is the leading deck building company of New England, as an elite council member with Trex Decking we are recognized as one of the leaders in the county for decking installations. Being the leading deck company means that we proudly offer our clients personalized packages based on their wants and needs. From more basic decks to custom deck designs, we can bring your vision and dream into reality. Let the PBS team help you create the deck you have always dreamed of, contact us today!
Siding Contractors in Wakefield, MA
If you see a house on your street that looks like it went from being 75 years old to looking brand new, that's most likely because they got new siding! At Professional Building Services, we offer our clients the highest quality siding material out there, James Hardie Fiber Cement Siding. This truly remarkable siding material allows us to provide homeowners with a beautiful house that looks like it has cedar siding all while not having the annoying maintenance that comes along with cedar. As the #1 brand siding in America, there is no better material and installer out there than James Hardie & Professional Building Services! For more information on our siding services, give us a call today!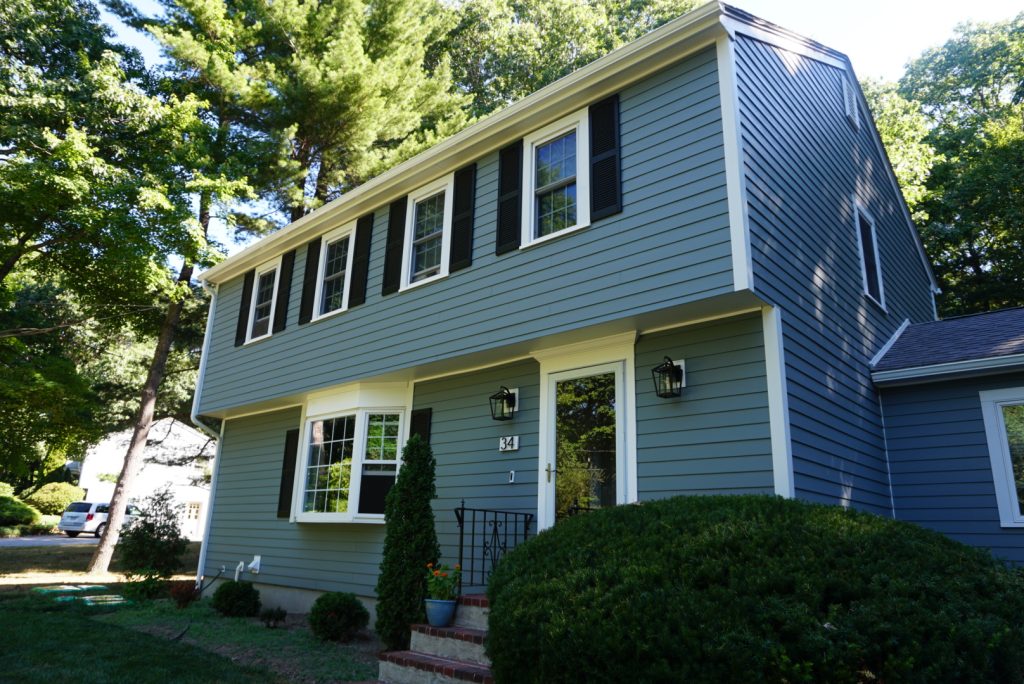 Roofing Contractors in Wakefield, Massachusetts
At Professional Building Services our team of top-of-the-line roofing experts provide homeowners throughout Wakefield, MA with roof replacement and roof repair services for all shingle, rubber and metal roof systems! Our team of experts provides high quality materials and installs only the best of the best in terms of products. So whether Whether you are looking for asphalt shingles to flat or metal roofs, our team can install it all! If you have any questions regarding our roofing services, call us today! 
Contact Professional Building Services in Wakefield, Massachusetts Today!
 For more information about our decking, siding, roofing or remodeling services within Wakefield, MA and the surrounding area, please feel free to reach out to us today! We can be contacted over the phone at (603) 898-2977 or through our online contact form. We look forward to speaking with you and helping you create the home of your dreams.