The team at Professional Building Services is happy to provide the community of Revere Massachusetts with all of their home remodeling solutions. Revere is a wonder coastal town just north of Boston that has homes that deal with weather conditions that can be as bad as any town in the area. Because of this, we love working with homes providing them with high-quality installations and amazing materials that are built to last a lifetime. Every material that we use, is something that we have put on our own homes! Whether you live just steps from Revere beach or more inland near Sea Plane Basin, please reach out as we'd love to help you out!
Decking  |  Siding  |  Roofing  |  Remodeling 
Decking Installation & Repair In Revere, MA
Here at Professional Building Services we are top leaders in New England for our custom deck-building solutions. As TrexPro Platinum deck builders, we are able to help you build a beautiful custom composite deck that is a perfect for you and your home! Whether you want a simple front steps deck or a backyard deck of your dreams, we can make your dream become a reality. No matter what size, shape, material or look you may want, don't fret! Our team of industry professionals has expert level experience building decks with tiers, fire places, covered porches and more! Let PBS brings your backyard to life in Revere, MA!
Siding Installations in Revere, MA
Here at Professional Building Services our siding experts only install and believe in the best of the best materials. That is why our team offers all of our customers located within Revere, MA with James Hardie Fiber Cement Siding. As North America's leading siding manufacturer, James Hardie offers a siding material that mimics the appearance of wood while not having the annoying maintenance that comes along with it. If you are interested in James Hardie and PBS, contact us today! We would love to discuss look, cost, timeline and any other questions you may have.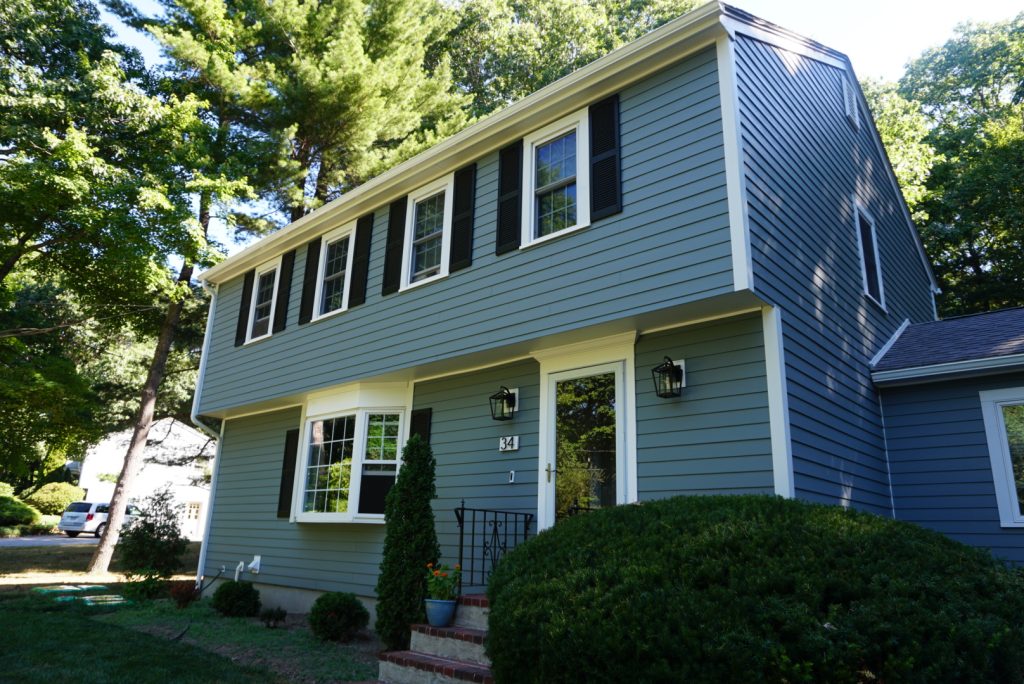 Roofing Contractors in Revere, MA
Professional Building Services is proud to install beautiful, high-quality, and durable roofs for its clients located within Revere, MA! At Professional Building Services, we believe professionalism, longevity, and trusted results are key in finding a contractor that you can trust. Here at PBS, we are an Owens Corning Preferred Contractor and can get your roof to where it needs to be. This means no matter what type of roofing you are interested in, our team has the expertise and products to transform your roof into something you can only dream of! From shingles made of asphalt all the way to a metal roof, we can assist you. If you are located within Revere, MA or the surrounding area and have you have any questions regarding our roofing services, we would be happy to talk with you today!  We can be contacted over the phone at (603) 898-2977.
Contact Professional Building Services in Revere, MA Today!
 For more information about our decking, siding, roofing or remodeling services within Revere, MA and the surrounding area NH, MA and ME area, please feel free to reach out to us today! We can be contacted over the phone at (603) 898-2977 or through our online contact form. We look forward to speaking with you and helping you create the home of your dreams.