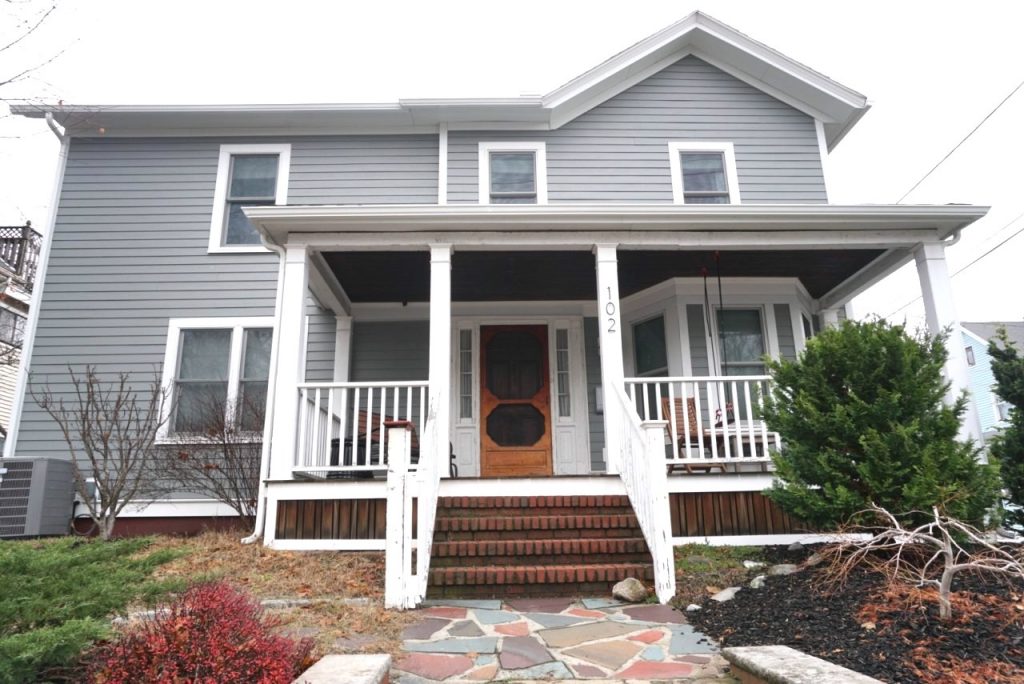 Medford, MA Siding & Bulkhead Roofline Build
This project on a busy street in Medford, MA was a bit tricky to navigate parking and staging—but we always love a challenge! The homeowners embraced our design process and picked a wonderful color for their historical home.
PBS repaired structural rot and fully rebuilt their bulkhead roof for a leak-free solution. We installed Hardie House Wrap, James Hardie Cedarmill Plank Siding in 5-inch Reveal Gray Slate with 5 inch Hardie Arctic White corner boards and window and door trim. PBS also installed Hardie Soffit, Fascia, Shadowline in Arctic White. Learn more about our roof services and what we offer here.
We're happy to report that the homeowner agrees that the Gray hides the dirt regularly kicked up from the busy road very well, which was a major concern. They were also able to insulate and heat many areas of their home while the siding was being remodeled.